Don't you just love the colors of the cupboards with the sink and counter tops.
This is such a warm kitchen. Cant you just smell something wonderful cooking.
I got this picture from:
Now what do we smell....
how about something from tidy mom:
You will be so glad you stopped by her blog there is always something
wonderful she has cooked up! I can always find something
I am dying to cook up.

You may have noticed, we love cooking food that is easy to make and doesn't
require hours spent slaving over a hot stove. Take it one step better, and make f
ood that's easy to eat with your fingers and my family is in heaven.
You can't beat food you can eat with your fingers. This recipe takes something
as good as chicken enchiladas and turns them into finger food!
These were perfect for dinner, by using the jumbo size crescent rolls.
But they would make great party appetizers by using the smaller size
crescent rolls. – either way, you put them together just the same.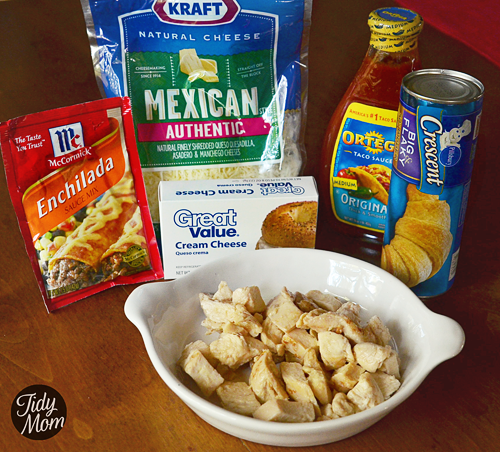 You can mix up your seasonings…….use enchilada sauce mix and
enchilada sauce, or taco. I happened to have enchilada mix and taco sauce,
so that's what I used this time.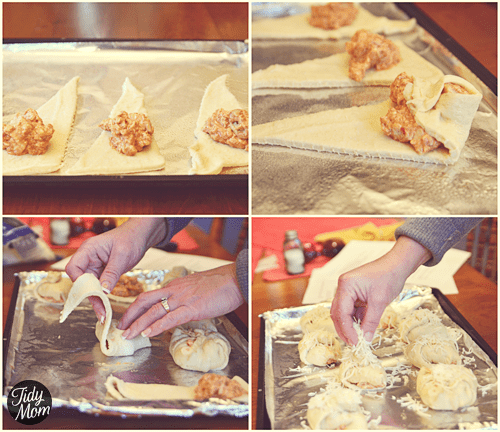 Mix cheeses, enchilada seasoning mix , sauce and chicken in a bowl.
Line cookie sheet with foil and spray with no-stick spray.
unroll crescents and lay on pan
add one heaping tablespoon of chicken mix, near the center of the two short ends
fold short ends over chicken
fold long end over and under, bringing it up on other side (fold or twist any
extra dough on top)
sprinkle with additional shredded cheese
bake for 15 minutes at 375°
Ingredients
1 package jumbo crescent rolls
3 oz cream cheese
1/2 cup Mexican blend shredded cheese
3/4 cup cooked chicken (diced or shredded)
1/3 cup enchilada or taco sauce
2 teaspoons enchilada or taco seasoning mix
1/4 cup Mexican shredded cheese for sprinkling
Preheat oven to 375° and line cookie sheet with foil
spray with no-stick spray
Place cream cheese and 1/2 cup Mexican cheese in small bowl and microwave for about 30-40 seconds, to soften.
Add seasoning mix, sauce and chicken to cheese mixture and stir until combined.
Unroll crescent rolls on prepared pan.
Scoop 1 large heaping tablespoon of chicken mixture into the center of the two short ends of the crescent roll.
Pull outer corners of the crescent roll over the chicken mixture, and then pull the long end over, completely enclosing filling.
Sprinkle tops of puffs with additional shredded Mexican cheese.
Bake for 15 minutes, or until golden brown.
Notes
I use the Tyson grilled chicken that comes in the bags near the lunch meat.